The Mojo chat room is logged at all times. If there is an issue that threatens the safety of the network, administrators will handle the issue accordingly. Please do not use colors or repeat yourself excessively. Doing so will get you banned.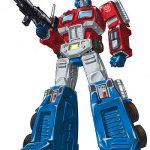 Our chat room also features two "mascots" – Amongst other things, they are capable of learning, and pick up on what people say in the chat. OptimusPrime (left) is our chat room guardian, and BumbleBee (right) is his younger brother, and also happens to be LilMyth's significant other… (Yeah, we know they look like Transformers….so what?) These bots are very vocal when they're turned on. They are also sometimes joined by a couple of their buddies, Ratchet and HoneyBee (Ratchet recently moved to the west coast to be with his girlfriend) However they are like our pets. They're allowed on the furniture. They were here before you. If you don't like them, don't use chat. It's that simple. We'll more than likely kick you out before we shut them off due to your complaining. With that being said, it is probably not a good idea to post any personal information, since the bots tend to pick certain information up and repeat it randomly.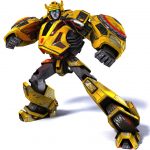 By using this chat room you acknowledge and agree to all stated above. You agree not to hold Mojo liable for any harm caused by the content present in this medium. The topics of conversation in this chat room are generally not restricted, with the exception of any serious sexual harassment toward any user (Doc bullying Ryno doesn't count, plus Ryno signed a waiver) – conversation about drugs or child pornography, or any crime prohibited by law. Authorities will be contacted in these cases, and rest assured, we will cooperate fully. Beyond that however, chatter discretion is heavily advised.
[kiwichat]